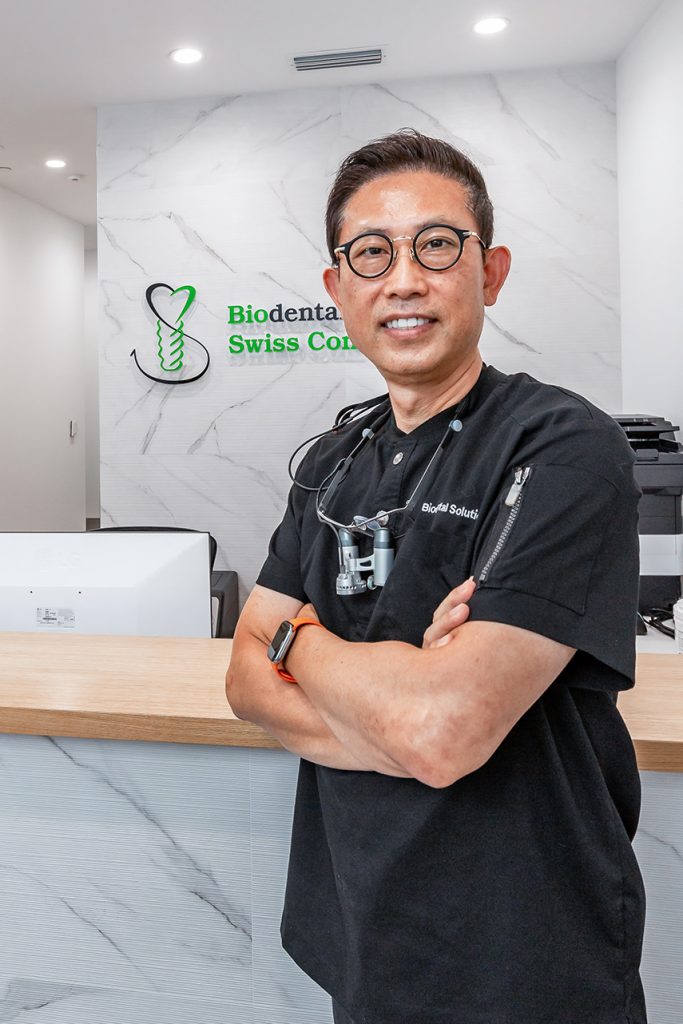 Doctor of Dental Surgery – Dr. David Son
The opportunity to train at a prestigious international biological dental institution does not often come one's way. Dr. David Son was one of few privileged dentists to achieve this singular honor with training in biological dentistry at Swiss Biohealth Clinic in Switzerland. The organization, which is at the global forefront of biological dentistry, has integrated the latest developments in biological dentistry and medicine with ongoing education and training.

He is also one of the only two US doctors that holds the prestigious certification from Swiss Biohealth Clinic in Switzerland and the only certified doctor in California. He is also certified by IAOCI (International Academy of Ceramic Implantology) and ISMI (International Society of Metal Free Implantology).

This world-class training at the world's most renowned dental institute is just one of the many things that sets Dr. Son apart as an exceptional biological dentist. His further qualifications include a Doctorate in Dental Surgery from Ohio State University, a residency program in sleep apnea from UCLA, multiple TMD courses at UC San Diego, and training in dental implant surgery at USC.

With over 25 years of experience practicing dentistry, Dr. Son is certified to provide dental implants, Invisalign, ozone therapy, and Waterlase, which is an advanced treatment method used in very few dental practices in the area. He is also a Naturopathic Medical Doctor.
His professional affiliations include:
Dr. Son is passionate about dentistry and has an in-depth understanding of the impact of oral wellness on the lives of his patients. He always strives to share this knowledge with others and to safeguard his patients' health with comprehensive, advanced biological dental care.

Dr. Son enjoys traveling and golf in his spare time.
Begin your whole body wellness journey at Biodental Solutions.
For more information and to book your personal appointment, get in touch!